Benefits of Having a Professional Roofer Inspect Your Roof After a Storm
June 29, 2021 Admin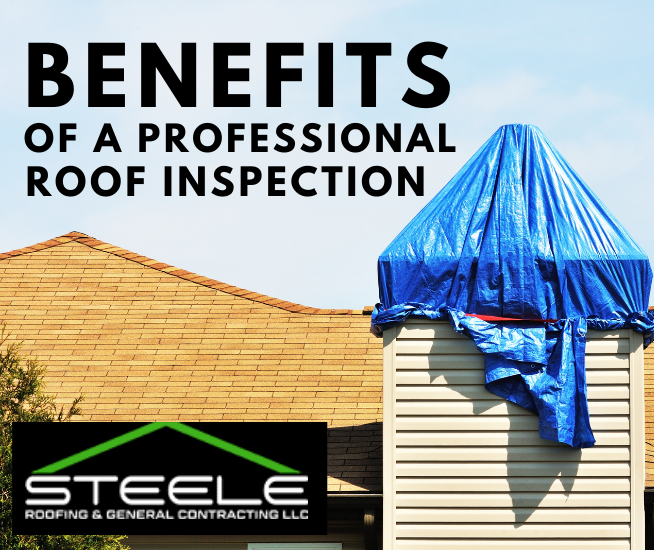 Anyone who's ever lived in East Texas knows that the weather can be stormy, unpredictable, and sometimes downright dangerous.
It's common for East Texas roofs to get hit with everything from hail, wind, damaging rain, and tornadoes. This can happen without warning, and sometimes one after another.
Not only that, but the weather is often hot and humid. If you have undetected storm and water damage, the heat and humidity can cause the damage to get worse and quickly.
As a professional East Texas roofing company, Steele Roofing, located in Tyler, understands that roof damage from storms comes in all forms and sizes.
Some damage from wind and rain might not even be noticeable when you're looking at your roof. Loose shingles aren't always apparent to the naked eye. Neither are places where water has penetrated. Unless you're inspecting your attic and crawl spaces regularly, you might not know you have a leak and water damage.
Once water gets in, it can start rotting out the wood and damaging the structure. In addition, the damp environment can cause mold and mildew. Mold and mildew aren't just damaging to the integrity of your roof and walls. They're also bad for your health. Especially if you have asthma or allergies, breathing the mold and mildew that might be growing in your walls could be cause for serious concern.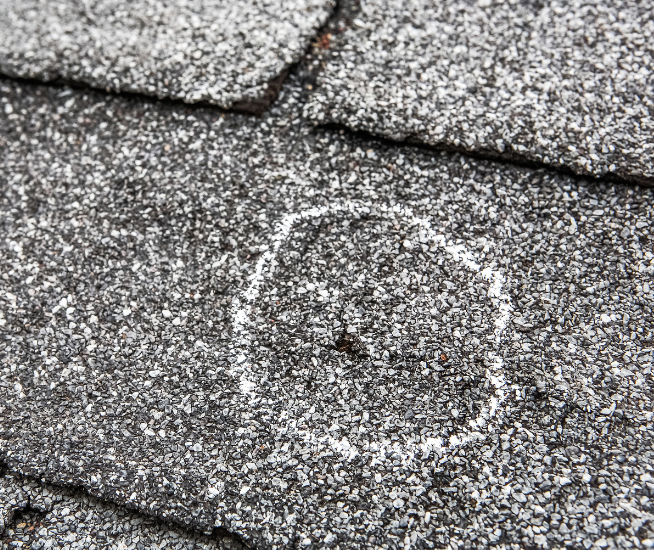 An older roof can make it worse, but for any roof, hail, wind, and rain can be the last straw when it comes to causing long-term damage to shingles, metal flashing, or other roof components.
All it takes is the tiniest crack for water to enter. Heavy wind and rain make it worse, especially over time.
Without a professional inspection, all of this damage might occur and continue to occur and get worse over time. All without you realizing what's happening.
In the case of a tornado, hail, or a strong wind storm, the damage is sometimes immediately noticeable. You might even have lost pieces of your roof. This is a time when calling in a professional team like Steele Roofing is crucial.
Trying to tarp your own roof can be dangerous. Especially if you're doing it while it's still storming. Don't take chances and call in the professionals.
Damage from strong storms can happen to your home or your business. Luckily, most professional roofing companies like Steele Roofing also offer emergency roof tarping for
commercial buildings as well. After all, we never know when or where serious weather will happen.
Additionally, they also offer post-storm services such as roof cleaning and gutter cleaning. Post-storm cleanup can also be dangerous. Leave it to the professionals who will have your roof and gutters cleaned quickly and professionally.
If you experience serious roof damage, don't wait to call the professionals for emergency tarping services. The sooner you get your roof secured and the damage assessed, the better.
Your roof is what protects the rest of your home from the elements and from damage.
If the roof is compromised, you risk harm to the interior of your home or business – your possessions, furniture, photos, etc., as well as the structure.
If your roof is damaged, have it assessed and secured by a professional roofing company immediately. Wind and rain can do a lot of damage to a home's interior.
Hiring a professional roofer to make an assessment after a storm might be a requirement by your insurance company following damage from a major weather event. It's necessary to hire properly licensed roofers to perform an assessment and write up a roof condition report. This could help save you money on repairs.
Calling in the professionals after a big storm is necessary to take care of the immediate damage and ensure it doesn't get any worse. Additionally, it's important to assess the damage once the storm is over and then professionally perform any repairs.
Too often, people think they can just climb up onto their roof, nail down any dislodged shingles, and the problem is solved.
Unfortunately, not only can that be dangerous, but there's potentially a lot of damage going unnoticed.
While you might be hesitant to call a professional at the outset because of cost, consider again.
Hiring a professional is preventative care and will save you money down the line.
If there is damage, noticing it and fixing it right away can and will save you time and money in repairs down the road.
It's far less expensive to do a few repairs outright than to have to replace sections of or even your whole roof later.