Residential Roofing Services in Tyler Texas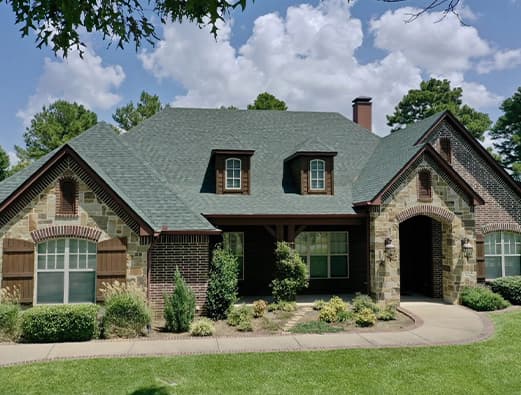 The roof that sits on top of your home is arguably the most important part. You shouldn't allow just any residential roofing company in Tyler or Round Rock, Texas to work on your roof.
Whether you're interested in having a new roof installed, or you're in need of a roof repair, you can trust Steele Roofing LLC to take care of all your roofing needs. Equipped with more than 10 years of experience in Residential roofing in theTyler area We're a locally owned and operated company that takes pride in our ability to help homeowners with everything from roof repairs to replacements while providing the most professional service around.
Roof Replacement Services
Was a large portion of your home's roof system affected during a bad storm, or has your roof simply seen better days? Rather than ignoring the problem and putting the rest of your home at risk, let the roofing experts from Steele Roofing Company come out and look at your roof.
We can see if your roof can be repaired or recommend a new roof system for you. If you choose to install a new roof on your home, we can help you choose the right roofing materials and handle every aspect of your roof replacement from start to finish. We're also available to install roofs on new construction homes and make sure a new home looks its best once we're finished.
Residential Roof Repair Services
Over the years, it's not uncommon for residential roofs to experience issues. From missing shingles to leaks that allow water to enter a home and do damage, you should make sure you take the proper steps to have your roof repaired as soon as possible if you ever notice any problems with your roof.
Residential Roofing services Tyler, TX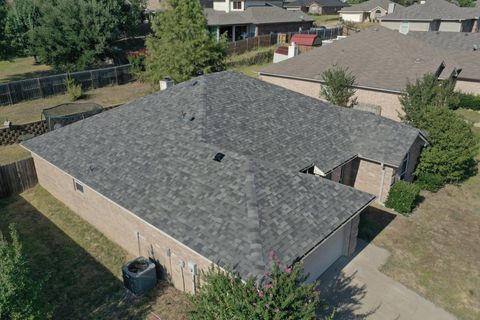 Steele Roofing can spring into action and provide you with emergency roof tarping and repair when necessary. If you have damage that may be covered by insurance, we can also identify that damage and propose a plan of repair to help get your property repaired as quickly as possible.
Take advantage of the residential roofing services that Steele Roofing has to offer by giving us a call at 903-630-5751 or filling out our contact form. We're the home roofing company you can count on for residential roof installation, repair, and replacement in Tyler, TX. 
SCHEDULE A ROOF INSPECTION WITH THE EXPERTS AT Steele Roofing & General Contracting