Preparing For a Commercial Roof Repair
December 23, 2020 Admin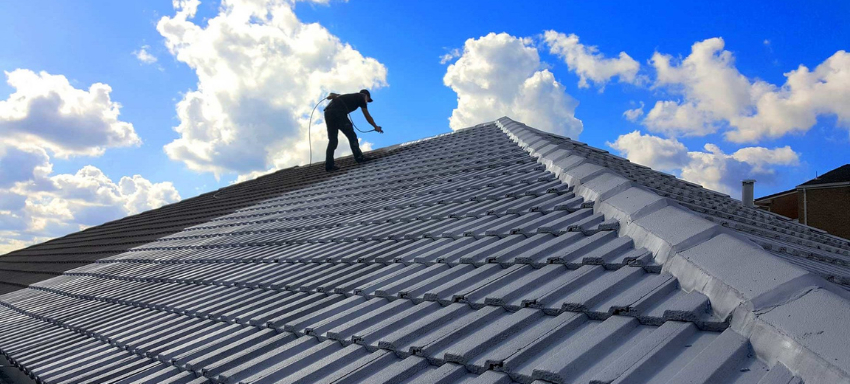 A roof, whether it is your home roof or commercial roof, is critical for the building's long-lasting sustenance. Just like you take care of your home, you should be cautious about your commercial space as well – a crucial factor for your business's success. The first thing that your customer notices when he arrives at your company is your company's infrastructure. Your infrastructure reflects your sense of responsibility and credibility. If the customer finds your roof damaged, he may be turned off from wanting to do business with you.
On the flip side, a well-maintained roof not only prepares your roof to stand firm against any type of weather conditions as well as accidents like fire but also creates a good impression on your customer. Hence, you need to maintain and repair the roof on time to protect yourself from the hassle of roof replacement, thereby huge expenses. Maintenance and repair help you extend your roof life and prevent you from significant losses in the future.
The question is, how to determine whether your roof needs to be repaired or not?
The answer to the question is quite visible. When the roof starts getting damaged, the symptoms start appearing on the supporting wall and the roof itself. So when you start noticing the following signs in your commercial building, it's time to take some action before it leads to some significant damages or high costs.
Common Signs When You Need Commercial Roof Repair
Blisters on the roof surface
Problems with Adjacent Buildings
Flaws in the existing design
Cracks on the roof membrane
Discoloring walls or ceilings
Cracks in walls due to damaged roofs
Standing Water on the roof
Deterioration of the roof supporting walls
Water Seepage through the roof
Damaged Shingles
Recommended: 6 COMMON ROOFING MISTAKES DIYS MAKE
How to Prepare for Your Commercial Roof Repair?
To prepare for your commercial roof repair, you should know your roof's history, including its age, last maintenance record, pre-existing damage, etc. Henceforth, you can schedule an inspection for your roof. An inspection done by a professional like Steele Roofing LLC will bring the problems related to your roof into focus. Based on the inspection result, they will decide whether your roof needs professional commercial roofing contractors.
Commercial Roof Installation or Replacement
If your roof has become old and weak, you should go for a commercial roof replacement process before it starts affecting the other part of your building. However, if you are making a new commercial building, Commercial Roof Installation services could work for you. You can go for any of the types of roof installation varieties- metal roofing shingles or regular shingles, based on your requirements.
Commercial Roofing Repair
Not every flaw in your roof needs to be resolved by commercial roof installation or replacement. If your roof has minor flaws like damaged venting, leaky roofs, damaged or lost shingles, or collapsed roofs, it can be repaired with competent roofing professionals. Hence, you can go for a commercial roofing repair service. You can hire a roofing professional to repair your commercial roof and make it flawless.
Conclusion
Everything that you desire to sustain longer has to be maintained regularly. The same holds for commercial roofs. Roof damages or quality degradation are inevitable factors that occur with the aging of the roof. To deal with such situations, you need to be vigilant about the signs associated with them. Now that you are acquainted with these signs and the most appropriate solution, you can start preparing for the process.
Early preparations make it easier for you to handle the roof repairing and replacement process. However, if the process seems strenuous to you, Steele Roofing LLC can help you. Steele Roofing LLC is a commercial roofing company in Tyler, TX, having years of experience, providing you with both Commercial Roofers and Residential Roofers. They serve you with a wide range of roofing services ranging from commercial roof repairs to commercial roof replacement and installation. If you observe any of the mentioned symptoms or want to get your roof inspected, repaired, or replaced, Reach out to Steele Roofing LLC and add years to your roof life.