Roofing Material Comparison
September 13, 2021 Admin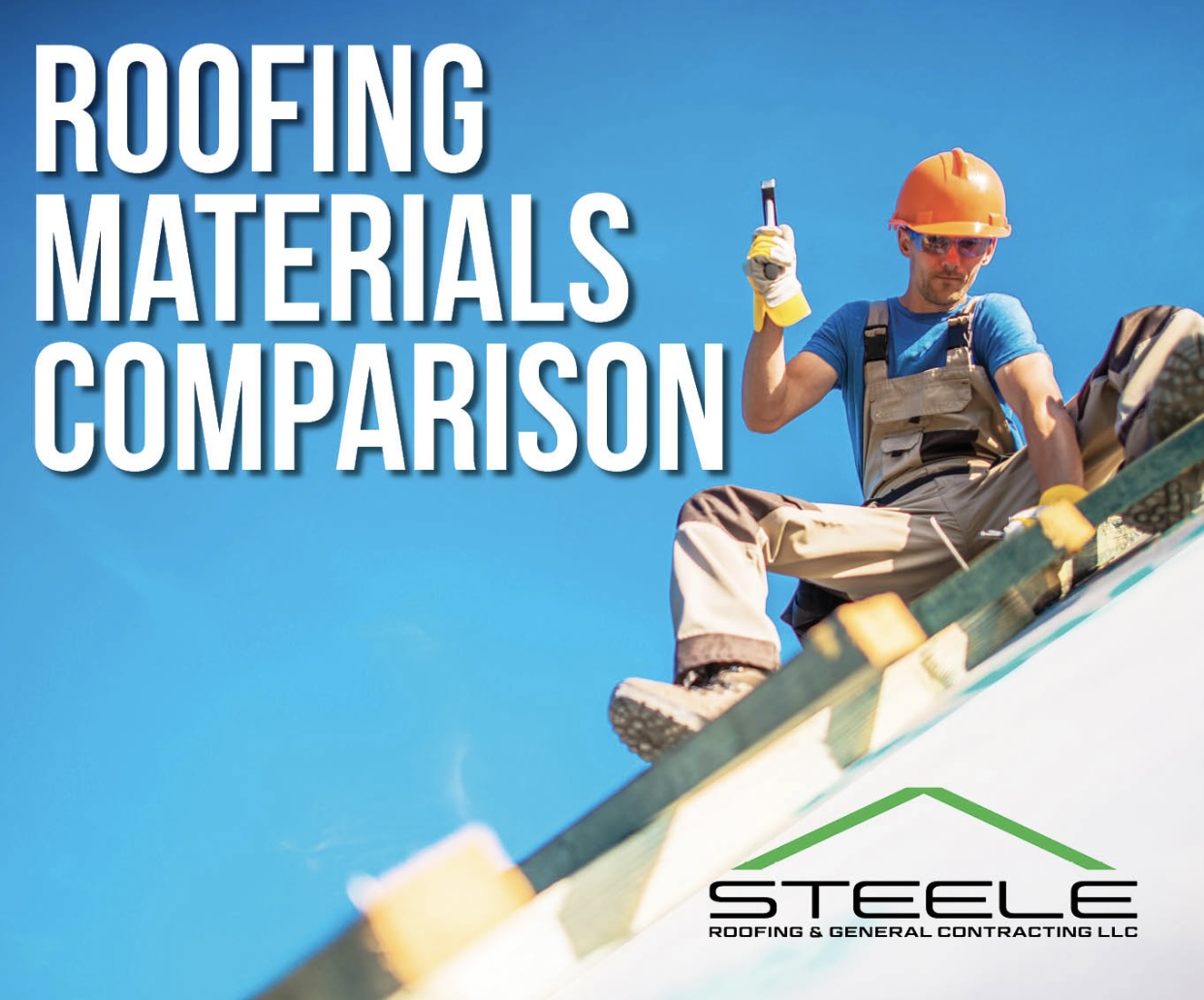 The roof over our head is arguably the most important, yet underrated part of a building. The walls of our home create a structure for us, and our belongings offer amenities and entertainment. But the roof is what protects them all, keeping us safe, dry, and comfortable.
But which roof is best? There's certainly many roofing material options on the market to consider. Instead of wondering which roof is best, ask yourself what your needs and wants are. What style home or building are you wanting? What kind of upkeep are you willing to invest in? What's your overall budget?  With the many options available, there is a roofing material that is right for you.
As an established and trusted East Texas roofing company, Steele Roofing, knows it can be a daunting task to decide which type of roof is best for your needs. In addition to the type of roofing material, there are also issues associated with different roofs to consider, such as roof cleaning, gutters, repairs, replacements, etc.
Here is a short list of the different types of roofs out on the market today:
Fiberglass/Asphalt Composition Shingles
Metal roofing
Concrete and Clay Roofing Tile
Shake and Wood Shingles
Composite Slate Tiles-Natural and Synthetic
Synthetic roofing products
We know there are many variables to consider when looking at this list of materials. But Steele Roofing is here to help! Here is your comprehensive guide to roofing material comparisons:
Asphalt Shingles:
Asphalt shingles are the most common roofing material because of their cost-efficiency. But asphalt shingles are not the most durable roofs, and repairs and replacements can cost you more money in the long run.
However, there are also impact resistant shingles on the market that can offer you great protection at a lower price.  This is why it's so important to talk to your local roofer about which option is specifically right for you and your needs!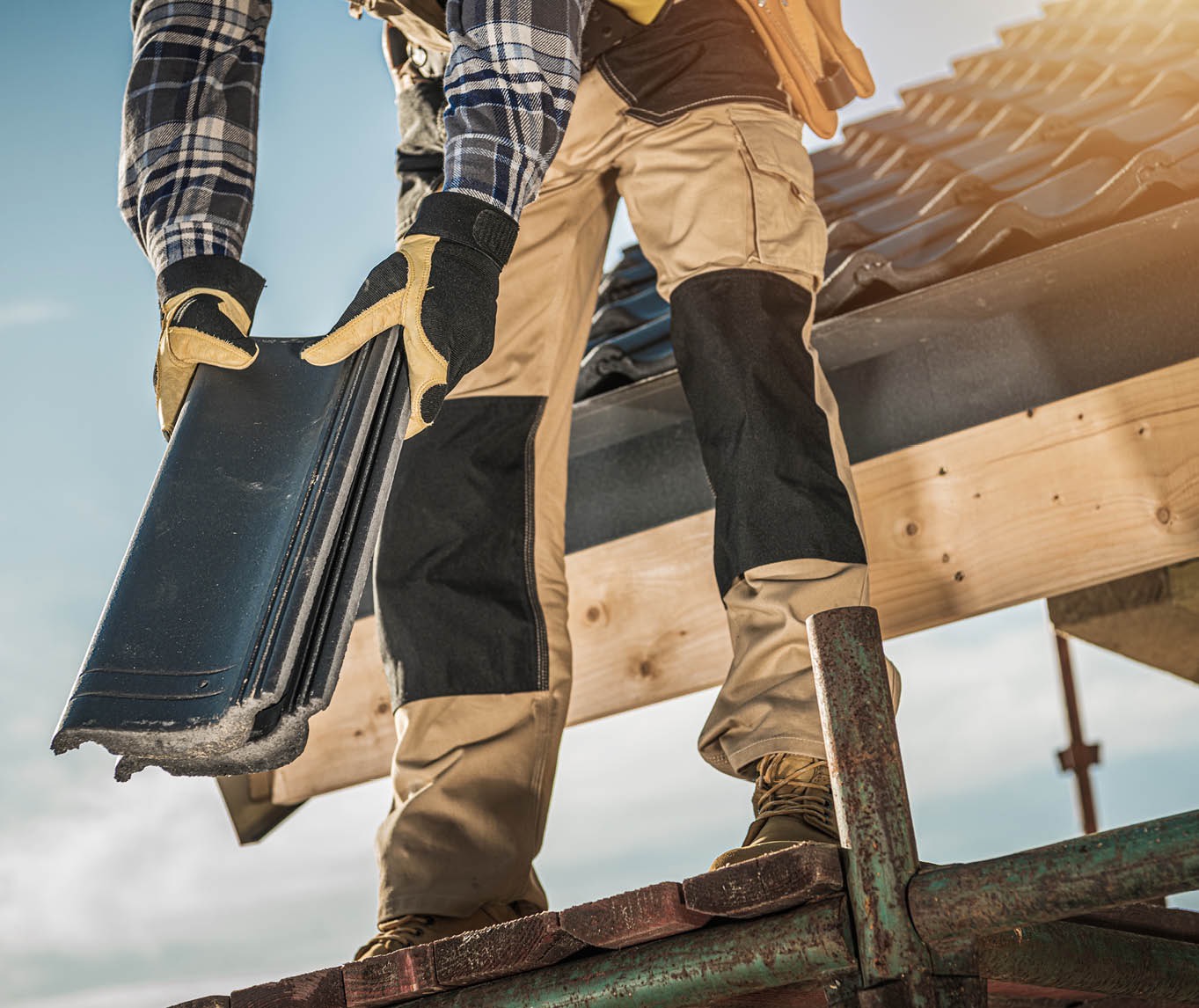 Metal:
Metal roofs are growing in demand for Texas homeowners and businesses for their durability, longevity, and styles. But it wouldn't be fair to generalize all metal roofs as the same because each metal is so different. Think back to your 10th-grade chemistry class. Remember learning about the ways metals react to outside elements? Those are the same ideas to consider with your roofing materials. Here's a look at the different types of metal roofing:
Copper:
Copper roofs are beautiful. They also weather to a tasteful, blue-green patina as they age. They're very long-lasting—some as long as 200 years!
Historically, you can see copper roofs being utilized worldwide for hundreds of years for these exact properties.
In addition, if you're looking to make your house more sustainable, a copper roof is a great option. Copper is recyclable—you can use recycled copper to roof your home, be eco-friendly, and add a legacy item to your house.
Unfortunately, copper is also soft. If your area is known for frequent hail, copper might not be the best choice. Because of how soft it is, hail can cause unsightly and expensive damage to copper roofs.
Copper is also very expensive. So, if cost is an issue, it might not be your first roofing choice.
Aluminum:
Aluminum roofs are particularly beneficial in places that are near saltwater. As we know, salt corrodes metal. The good thing about aluminum is that it has natural corrosion resistance and will last much longer in a salty environment than other metal roofing materials.
Aluminum can also be a bit pricey; the cost depends on the market price.
If you use aluminum for your roof, make sure it's a proper thickness. Ask your trusted local roofer to inspect it first. Some aluminum roofs are less expensive, but that might be because they've compromised on quality. An aluminum roof that's not thick enough could be easily damaged in places with high winds.
Zinc:
Zinc, similar to copper, has an excellent capacity for standing the test of time. However, like copper, the price can be a real downside.
Another positive to zinc roofing, similar to copper, is that it's a very sustainable roofing product. It's generally available with 100% recycled options, which is great for those looking for more green housing material options.
Zinc roofing has a tendency to develop a white, chalky residue in places where water drips or pools. This look isn't very appealing. However, it's possible to clean and keep it looking nice with consistent maintenance.
Whether it's residential or commercial construction, a steel roof is an excellent option.
Steel:
Steel is the most common and affordable of the metal roofs available.
Not only that, but recent innovations have made it possible to have a steel roof that's made to look exactly like a more costly zinc or copper roof. Steel is also durable against both winds, hail, and snow if you live in places that get a snow load.
Concrete and Clay:
If you're wanting a more Mediterranean style home, Spanish-style clay or concrete roofing might be exactly what you're wanting. Clay has been used as a roofing material for centuries for it's elegant look and longevity. There's a reason that museums are full of old pottery dug up from centuries ago. Ceramic clay, while seemingly fragile, truly stands the test of time. Clay also offers your building a beautiful range of orange-red color, especially terracotta clay.
Similar in style, concrete is the more affordable option of the two, but it's color and durability doesn't hold up as long.
For both of these options, it's important that your home is inspected to ensure it can support the extra weight that comes with these materials. Also, while durable, heavy impact can cause cracks, which is important to note if you live in an area with frequent, large hail.
Shake and Wood Shingles:
Wood and shake shingles can offer a charming, rustic look to your home or business. The difference between the two is wood shingle are typically cut on all sides for a flat, sleek look. Wood shakes is not cut on the top, but the wood is hand split, leaving lots of beautiful, wood texture behind for a more rustic, cottage look.
This roofing material is charming and gorgeous, but it does have a few drawbacks. Wood is much more biodegradable than the other roofing options, meaning it doesn't have the best longevity. Additionally, you have to be on the lookout for any critters and pests who might like to make your wooden roof their home. And lastly, wood is highly flammable, meaning extra safety precautions should be put in place in the event of a fire.
Slate Tiles:
Slate tile roofing is popular for it's sleek, classical look. Slate tiles are made up of sedimentary metamorphic rocks and minerals. Like clay, slate has been used as a construction material for centuries, dating back to ancient Egypt. It should come as no surprise that slate, with its mineral composition, is popular for its longevity.
Because slate is sourced from a sedimentary rock level, it's a very environmentally friendly material, not to mention fire-resistant. However, also like clay, it's important to account for the weight of slate roofing and if your home can support it.
Synthetic Roofing Material:
The small but growing market for synthetic roofing materials comes from the ability to recreate the look of other materials. Synthetic roofing can give you the look of shake shingles or slates tiles without the drawbacks of less longevity or excess weight. Synthetic roofing materials are often made from renewable resources and is a great environmentally friendly roofing option.
So many materials, so much to consider! In addition to the type of material, there are also ranges of styles and options to choose from. You can customize your roof to meet your needs—commercial or residential. Additionally, no matter the material, you have opportunities to combine functionality with style.
Different paints can do a lot with your roof's aesthetic. If you're not exactly happy with the look of the traditional roofing options, ask your roofer what paint choices and looks are available.
We know there are many roofing material options on the market for you to choose from. Steele Roofing wants to make that choice as easy and simple as possible for you. Give your local roofing company a call today and we'll see what roofing material is best for you.