Why Does My Roof Leak Sometimes?
August 31, 2023 Admin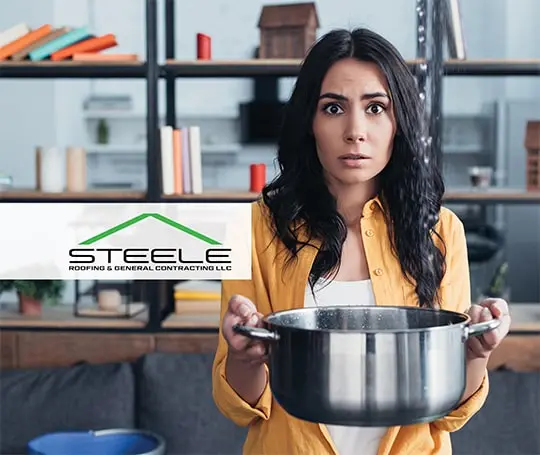 East Texas gets a lot of storms, some of which bring damaging winds, heavy rain, and even hail.
All of these can contribute to common roofing problems, such as leaks. Even if you're on top of your seasonal roof preparation and have regular professional roof maintenance and inspections, it's still possible to develop leaks in your roof.
While a leak in your roof might not seem like that big of a deal in the short-term—the rain clears up, the leak stops, and you forget about it until the next rainstorm—it's not that simple. Over time, that small leak can cause a lot of damage, which might lead to needing a roof replacement. The cost of a roof replacement can be expensive, so fixing the problem before it gets worse could save you a lot of money and hassle down the line.
As a trusted, experienced local roofing company in East Texas, Steele Roofing has seen just about every type of roof leak imaginable.
It might seem self-evident that "rain causes roof leaks," but it's more complicated than that. Rain exposes leaks more than causes them. Narrowing down exactly the origin of your leak can be a bit trickier. Especially if you've had a storm in your area, it's important to immediately contact a roofer near you and schedule a storm damage roof inspection.
In the meantime, to aid your local roofer in their diagnosis, you can use these criteria to help narrow down the source of the leak.
Here's a list of common reasons why your roof might leak sometimes: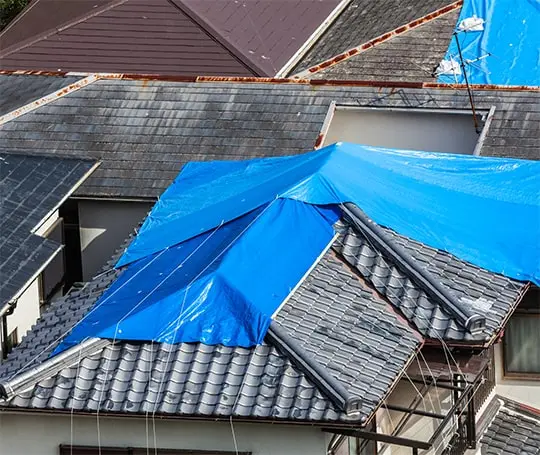 Leaks in Ceiling Caused by Aging Roof
Do you know how old your roof is? Do you know how old the roofing materials are? If you live in an older home, it's important to know when the roof was last replaced, as well as when it was last professionally inspected.
Because of natural wear and tear over time, roofing materials degrade, which means they're not as able to withstand the wind roof damage or hail damage they used to. While replacing the shingles might be an option, it's important to have a professional roofing company inspect your roof if you're not sure of the age or condition.
If your roof is leaking, but you're not sure why, it could be because it's old and needs repairs or an upgrade. While the idea of a roof replacement can seem overwhelming, it's a worthwhile investment to maintain the long-term integrity of your home. Roof damage doesn't just impact the roof, but can also damage your walls, floors, and amenities. A new roof also adds to the resale value of your home if you're thinking about selling in the near future.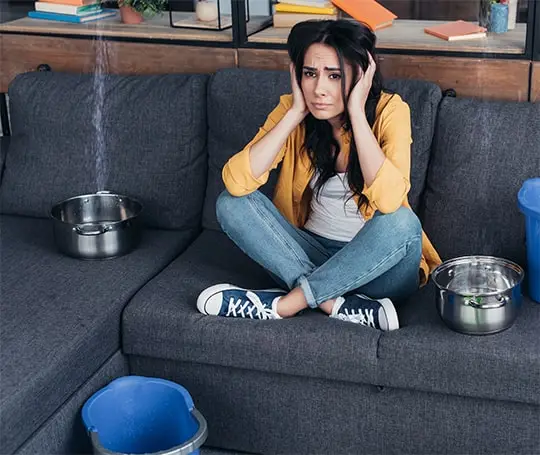 Roof Storm Damage
In areas like East Texas that sustain large storms, and even tornadoes, your roof can easily become damaged. Prolonged high winds can force up shingles and drive rain into the cracks and crevices. Especially if the rain is really hard, water can force its' way in but take time to seep through and start to leak in a noticeable way. If you've experienced a big storm recently, and especially if you notice any shingles have been knocked askew, you should keep an eye out for leaks in those areas. Better yet, have a professional roof inspection after a big storm.
Missing Shingles in Roof
High winds and debris can knock shingles out of place, and even cause them to fly off altogether. If you notice any of your shingles are missing or askew, there's a chance water has leaked inside. You don't want to wait to fix missing shingles, as the next storm might cause even more damage; and the more damage, the more expensive the fix might be. Better to catch it and fix the problem right away.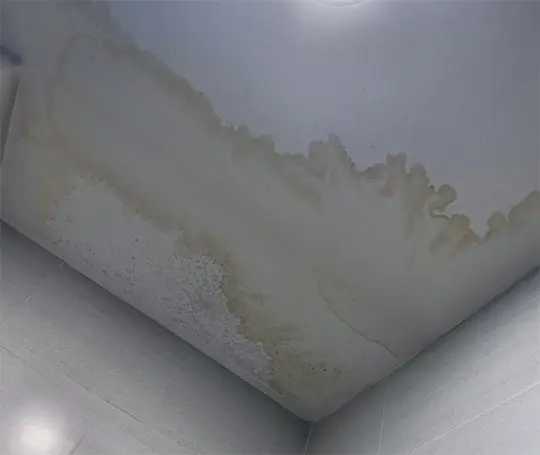 Debris Clogged Gutter
"I'll get to cleaning those gutters next week," is all too easy a habit to get into. Unfortunately, leaving the gutters clogged can cause damage to your roof. Clogged gutters—especially in a heavy rainstorm—can cause water to build up in both the short and long term. If water isn't allowed to drain, it can start to work its' way into your roof and become a leak. In addition, damp places—especially in a humid-Texas-summer—can cause mold and mildew to grow, which will further damage your roof.
Cleaning gutters can be quite a chore, which is where a professional roofing company is ready to help. Contact your trusted local roofing business today and set up seasonal roofing maintenance and gutter cleaning.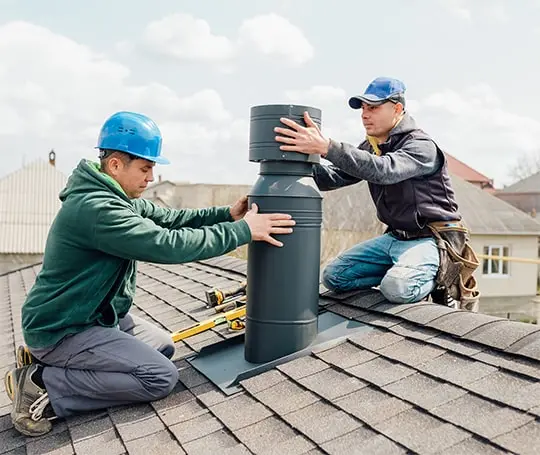 Chimney Flashing Issues
If you have a chimney, the flashing around the outside of the chimney that helps act as a barrier against both weather and heat can sometimes become compromised. Time and extended exposure to the elements can quickly deteriorate the flashing around your chimney. And too often something so little goes unnoticed because we're focused on any other potential larger problems.
However, especially in heavy rain, the flashing around the chimney could be a reason why you're experiencing a leak in your roof.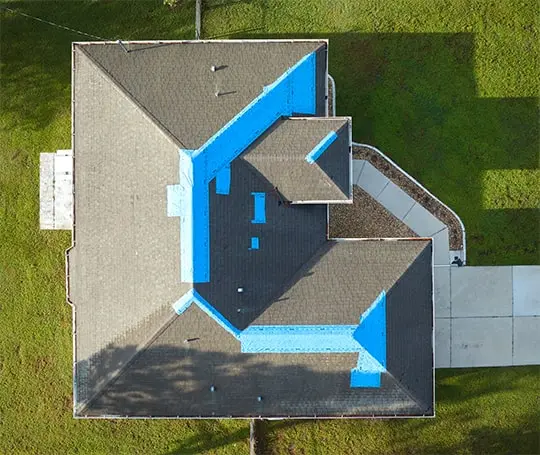 Problems from Improper Installation
If you notice a leak in your roof, but you're not sure where it came from, it's possible your roof or components of it were not properly installed. Unfortunately, there are far too many "roofing businesses" with "professional roofers" who don't have the experience in the business that they should. This means that sometimes important details of roof installation can get overlooked.
If you've recently had a new roof installed but are still experiencing leaks, it's a good idea to have an inspection and second opinion by a different local roofing company.
Roof leaks shouldn't be left unfixed.
Contact a trusted, experienced local roofer in East Texas such as Steele Roofing and schedule an inspection today.