DIY Roofing Repairs VS Hiring a Professional Roofer
December 1, 2022 Admin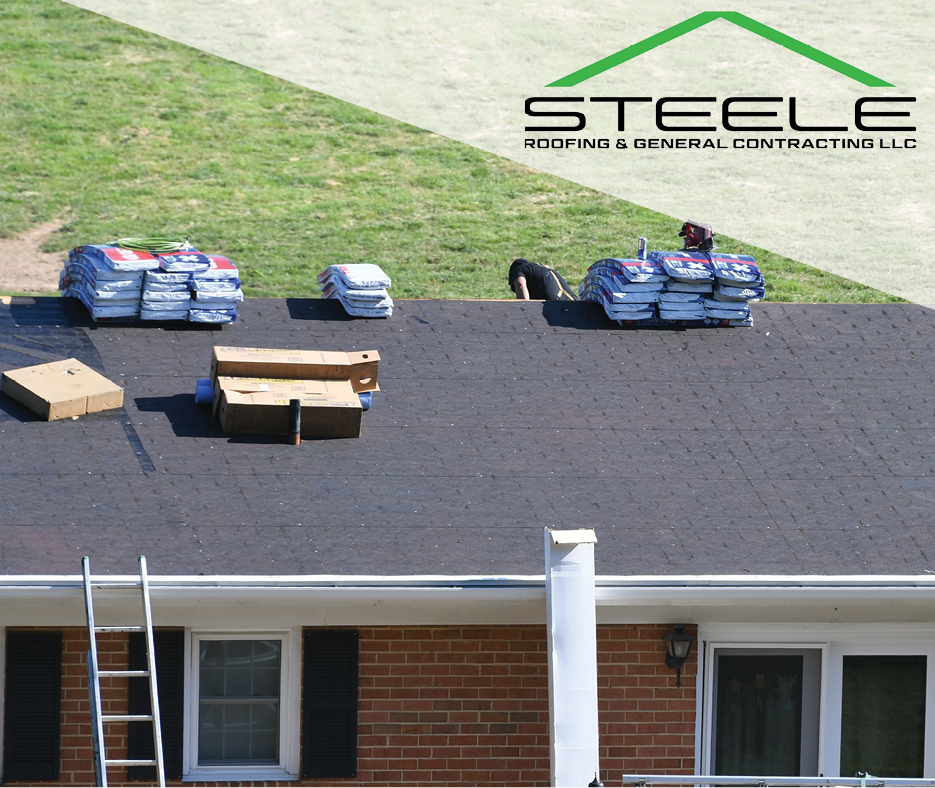 As a trusted and experienced local East Texas roofing company working out of Tyler, Longview, and the surrounding East Texas area, Steele Roofing has seen it all when it comes to people attempting DIY roofing repairs. 
On these jobs, too often, a professional roofing company isn't called in to help until it's too late and damage has been done. 
Here's the bottom line: It's safer, more cost and time effective, and won't void your warranty to call in a professional roofer near you. Attempting a DIY roofing project could be not only expensive but also dangerous. 
Whether it's for a full roof replacement, a roof leak, fixing roof shingles, cleaning roof gutters, fixing wind damage to roofs from wind and/or hail, commercial roof repair, or emergency roof repair, take it from us and call your local roofer. 
Still not convinced? 
Here are some detailed reasons why it's better to hire a professional roofer than attempt DIY roofing repairs yourself: 
Roof Safety!
There is a whole list of safety concerns when doing roofing repairs on your own. 
One of the main concerns is, of course, falling off the roof and injuring yourself. Everyone has seen movies where people fall off roofs and jump right up again, but that's just not the reality. Serious injuries and even death can occur from falling off a roof, ladder, or scaffolding. 
It's also important to consider what kind of insurance you have. If you or someone else falls off your roof, are any injuries covered by insurance? If not, you could be on the hook for thousands of dollars in medical bills—which will definitely not save you money on your roofing project. 
Professional roofers have all the proper training and safety equipment to ensure they're safe while repairing your roof. If an accident does happen, roofing companies also have insurance to make sure their employees are covered, so you aren't liable for the cost of medical bills. 
In addition, professional roofers have the proper equipment and knowledge to use the equipment safely and effectively. 
Many people might have a general idea of how to work something like a nail gun, but that's a big difference from being professionally trained in how to use one! 
Having the proper training, experience/education, and equipment goes a long way when it comes to doing a dangerous job like emergency roof tarping during a storm or knowing how to safely use dangerous equipment on a ladder high off the ground.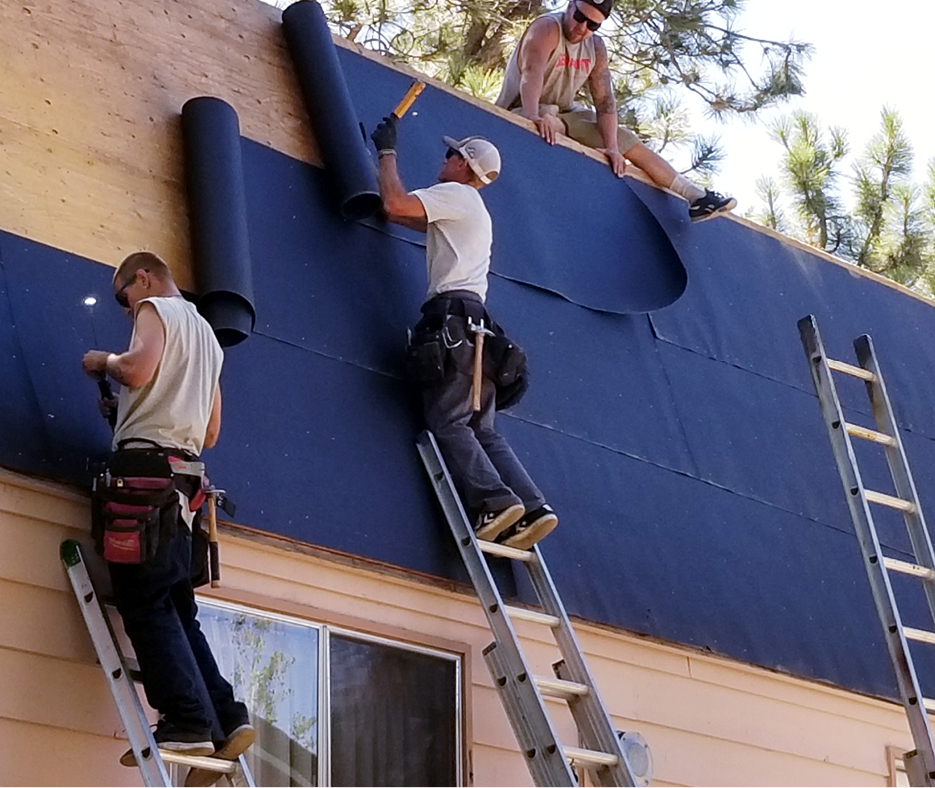 Roof Materials and Looks
A DIY roofing project might sound simple in theory—especially if you have some carpentry skills or have "Helped someone roofing once." However, there's a big difference between having experience and knowledge and having both the proper professional roofing tools and the know-how when picking the best products to make your roof solid and look good. 
A roof that is solid and looks good — are two of the key components when it comes to having a good roof over your family's heads. 
A local professional roofer will have all the proper equipment to carry out the job safely and securely. They will also work with other businesses that supply the best available materials. 
The roof is one of the most noticeable things on a house, and you want yours to look good. Making sure shingles or other roofing materials match is an important part of that equation. Hiring a professional roofing company will help ensure your roof has the best materials and looks its best.  
Roof Cost
While it might seem like you'll save money by fixing your roof yourself, that's too often not what ends up happening, and you end up paying more in the long term. 
DIY roofing projects can very quickly snowball into expensive nightmares. Hiring a local professional roofer will help make sure that doesn't happen. 
If you decide to repair or do some roof cleaning yourself and it doesn't get done correctly, you accidentally damage something, or you don't notice areas of rot or water damage, you can end up spending a lot more down the line. 
Not only that, but you can end up voiding your warranty! If your roof has a warranty, make sure you know the ins and outs of how it works and whether you're required to hire a professional. 
Do you know what to look for?
Even short-term roof repair and cleaning should be handled by the professionals because they're trained to know what to look for. 
Especially in wind-storm-prone places like East Texas, damage from wind or flying debris can really do a number on people's roofs. Everything from hail damage to falling branches to wind damage can cause a lot of expensive and difficult problems to people's roofs.  
Professional roofers have extensive knowledge and experience in roofing services such as: 
If you attempt to fix your roof yourself or tarp it yourself after a storm, there's a good chance that without the proper experience and equipment, you might miss damage that's been done. If you don't see the damage, then it could get worse and cost you a lot of money in repairs later—or you might even need to replace the whole roof! 
From safety to saving you money and a lot of details in between, it's almost always better to call in a professional roofer than attempt DIY roofing repairs yourself. 
Call your local roofer today and ask for an inspection!