How to Inspect Your Roof After Severe Texas Weather
February 8, 2021 Admin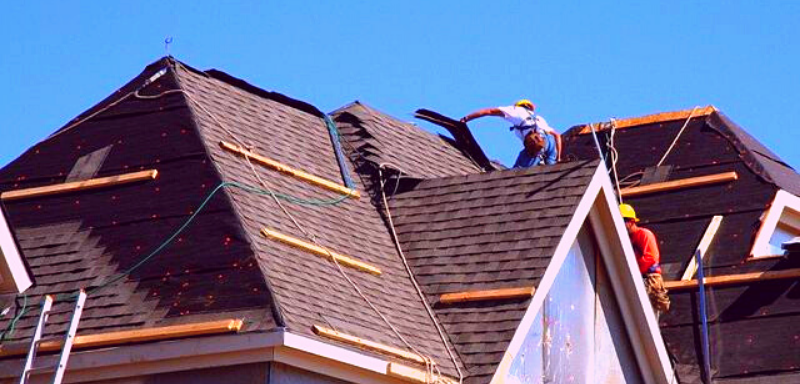 The roof of a house needs to stand strong against the toughest of weather conditions. When it comes to facing Texas weather, it is no joke. In a typical year, about 100 storms and tropical disturbances develop in the Atlantic Ocean, the Caribbean Sea, and the Gulf of Mexico. Many of these turn into tropical storms while only a handful evolves into a hurricane that makes landfall in Texas. Yet, when it hits, all that remains is splinters or cracks developed on the roof. Similarly, in 2019, there were an estimated 5,382 hailstorms recorded nationwide of which Texas experienced 872.
Irrespective of which kind of storm your roof experiences, weather elements can cause severe roof damage. While the storm damage can't be avoided, what can be avoided is taking roof damage lightly. 
One common mistake homeowners tend to make is putting off a roof inspection after severe Texas weather. They assume that what isn't broken need not be fixed but sometimes there might not be a breakage but the damage is underlying. As a rule of thumb, it is advised to conduct roof inspection at least twice in a year and especially after a severe storm. This helps you stop the damage from turning into an expensive repair project. 
Start from Ground Up
Going on the roof without safety precautions under normal conditions is a strict no-no as there is a risk of falling from great heights. The risk increases many fold when the roof is littered with snow, sleet, or rainwater. Thankfully, with binoculars and little precaution, preliminary roof inspection can be done from the ground or any accessible location such as a window or balcony. If you find shards of shingles strewn across the ground, it is signs of missing shingles. The most probable area affected by a rain storm is the attic. Check for signs of moisture in the attic. If water is seeping inside, you can easily see grey, yellow, or brown streaks travelling down from the ceiling. 
Check for broken branches
High-speed winds can cause dry branches to snap off and fall on your roof. The impact can break shingles as well as puncture the underlying felt strips. Similarly, small twigs traveling at high speeds can cause the shingles to chip off when impacted. Tree limbs, entire trees, poles, lawn furniture, even shards of glass can be lethal for your roof when carried by fast gales.
Look for Hail Damage
A large portion of north and west Texas is a hotspot for hail storms. While the hail damage may look only cosmetic, with your roof marked with dents from the impact, it may be far more severe. The dents or dimples can be the starting of granular erosion that can slowly etch away the top layer shingle layer in consecutive rains. Also, look for damage to the gutters as well as vents as metal can easily be dinged by elements flying at very high speed. 
Hire a Professional Roofer
Professional roofing contractors, like Steele roofing, have years of experience handling these problems. So, they are well-versed when it comes to finding out flaws on the roof while inspecting the roof. While going on the roof, they wear protective gear and take all types of preventive measures to keep them as well as you from further danger. With years of expertise, a professional roofing contractors knows where to look for storm or rain damage. Share the preliminary inspection done by you to help them create a plan for a further roof inspection. 
What to do next?
Now that you (and the contractor) have identified the issues with your roof, it is time to get them fixed. Most homeowners tend to have insurance that covers the cost of roof repairs, especially after a storm. Once the contractor has conducted an inspection of your roof, the next step is to contact an insurance agent to determine whether the damage is applicable for an insurance claim. Create documentation of all the damage to submit while filing your claim. Once the repair work begins, keep all the receipts of the work done.
Wrapping Up
Roofs are meant to be durable but with the direct sunlight and occasional storms, the integrity can become compromised. Provided that you conduct regular inspections and hire a professional roof contractor for all roof repairs. You can rest assured that your roof will last longer than the average roof lifespan of 25 years. The key to increasing the longevity of a roof lies in getting the roof serviced or repaired at the first signs of damage. This helps you avoid damage to the property and increase the curb value of the building owing to regular maintenance. You can contact commercial roofing contractors in Texas for more details.