10 Things You Didn't Know About Your Roof
October 12, 2020 Admin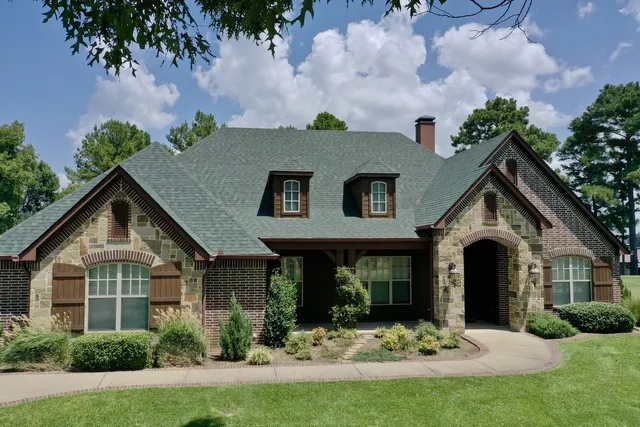 A roof has become an indispensable structure in a building. Most believe that the sole purpose of a roof is to provide protection to those under it. Unfortunately, it is a fact which is merely scratching the surface when it comes to understanding roofs. Roofs are an overlooked part of the building that has multiple purposes and play a major part in influencing our energy costs, insurance premium, as well as the resale appeal of your house (more on this later).
In this article, we shall list out 10 different things about your roof that you didn't know but deepen your understanding of roofs.
1. Prehistoric Attachment to Safety
Even before man entered the civilization stage, the attachment to having a roof over the head has been ever present. Thatch, clay, and stone were the earliest roofing materials used.
The presence and usage of clay tiles have been traced back to around 10,000 B.C.! The durability of the roof and the shape was determined by the material used. Leafs were used for temporary protection from the elements while tatched roof were a part of permanent structure for living.
Modern roofing has evolved to using sturdier material such as asphalt shingles, clay or concrete tiles, metal roofing, slate, wood shingles, shake, and synthetic roofing products to provide all-round protection to the structure. You have roofs that have asphalt strips as the foundation with overlapping shingles layered upon them to offer sturdiness and waterproofing.
2. A multipurpose structure
Most people don't look back on their roof after installation but such people are missing out on unclaimed real estate in their house. Depending on the design of your roof, space can be repurposed for different activities. Flat residential roofing can be turned into a roof garden. You route the vents of HVAC units and air conditioning or install satellites for different telecommunication purposes on the top of a commercial flat roof. In the case of slope roofs, the area below the roof (attic) can be used as a storage room or repurposed as a habitable roof.
3. Your roof type depends on the weather
Climate plays an important role in determining which type of roof would suit your house. Sloped roofs don't allow debris and snow to collect and hence are more suitable for areas that receive high level of rain or snow. Roofs that have 4 sloped sides that conjoin at the top are more wind resistant and ideal for windy areas. Flat roofs have a slight slope to drive the rain water to the side but cannot be installed for places with high rainfall rate but more suitable for drier, less rainy climate.
4. You can 'choke' your roof
Roofs need to be provided with adequate ventilation to keep it functional. Owing to proper ventilation, warm air can escape and allow cooler air to enter. If your roof is 'choked', the warm air remains trapped inside and leads to condensation. The built-up condensation can make the roof support structures weak and lead to damage to the walls, wooden structures as well as roof insulation. A sure-fire way to detect if your roof is not ventilated enough. Is if you find the air in the attic stuffy or stale and attic seems humid.
5. Can help become environment friendly… to an extent
Roofs are exposed to direct sunlight and other radiations. This can heat the underlying layers and transfer the heat inside. On the other hand, if the roof has a reflective layer, most of the radiations are reflected back and this helps keep the building cooler. This will reduce the energy consumption and reduce the energy bills. This in the longer run reduces the air pollution and greenhouses gases.
6. The roof quality can affect the curb appeal
Roof repairs and replacements are expensive if left ignored for long. Cracks in the roof can lead to water leaking inside and damaging the structure from within. Moreover, outside wind can seep in and alter the temperature inside, driving up the utility bills to keep the temperature maintained. So, when you put your house on the market for selling. A broken or damaged roof can discourage any prospective buyer from investing in the house. For a keen eye, any disregarded or unkempt roof is a sign of underlying issues that may be revealing long after the house is bought. In case you are planning to buy a house, it is advisable to schedule a roof inspection before you commit to the house.
7. Some roofs can be as old as you
The materials used in modern roofs are built to bear the brunt of harsh weather, extreme temperature range, shearing prevention, high speed winds. When maintained well and necessary replacements made when needed, your roof can easily last you over 25 years easily. Roofs fitted with shake shingle roofs can easily last almost 50 years with proper maintenance.
8. Your roof material can affect insurance value
Yes! That's right. Owing to the risk of potential fire, a home with a wood-shake roof is generally charged with a higher premium rate. By insurance companies and some companies won't give you insurance at all. Other reasons can be improper upkeep of the roof or damages owing to shoddy repair works by unprofessional roofing contractors. In case you do wish to have shake shingle roofs. Concrete shakes are available that are fireproof and look exactly like the wooden versions.
9. Leaks can occur far from the crack
Unless the crack passes through the roof, water tends to trickle down and travel between the layers before it enters the interior. Moreover, once the water manages to penetrate the outer layer of shingles. It has to pass through the waterproof asphalt sheet to enter inside. So, the water tends to pool up a point and weaken the asphalt there over the course of time before leaking inside. With periodic inspections, and affordable roofing Tyler tx can identify the root cause and prevent leakages.
10. Metal roof doesn't mean lightning would strike
Most people steer away from metal roofs owing to the fear of being struck by lightning. While metal attracts lightning, the height also matters. Any decorative or ornamental fixture that is placed higher than your roof height is more prone to be struck even if it is not made of conductive materials. Metal roofs give better structural strength and have a coating that can stop rusting and reflect the sun's radiations.
Wrapping Up
As we stated earlier, roofs are an integral part of your building and needs tender loving care when it comes to repair and replacements. So, never put off or hesitate to call a roofing expert like Steele Roofing when comes to getting your roof inspected and serviced periodically. We hope you appreciate the purpose of your roof after reading this article.