Spring Cleaning Your Roof and Gutters
April 1, 2022 Admin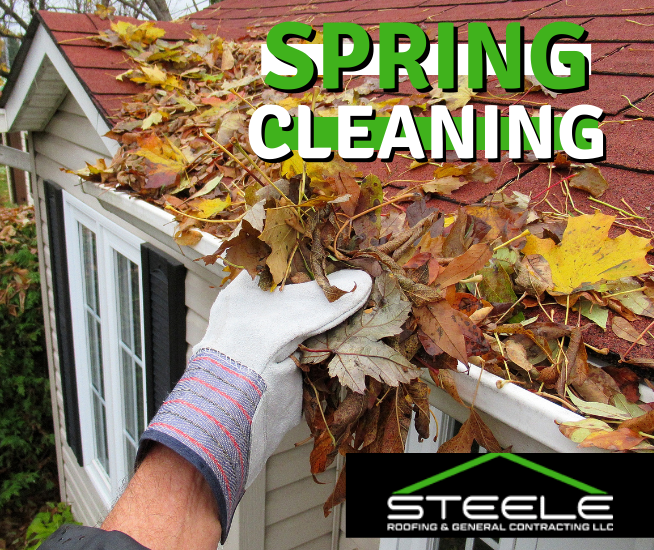 As a top East Texas roofing company, Steele Roofing in Tyler, Texas, with each job, building trust with our clients is one of our most important focuses. We combine experience with knowledge and provide roofing service and final products that guarantee our customers return to us.
After all, there are few things more important than the roof over your head.
Whether it's a new roof, repairing storm damage, emergency roofing services, or cleaning your roof and gutters, we've got you covered.
Spring is a popular season to tidy up your home. Unfortunately, too many people forget about cleaning their roofs until it's too late. We've all seen roofs covered in moss, leaves, sticks, lichen, etc.
That might even be your roof.
It's incredible how much can accumulate on your roof and in your gutters throughout the season. Especially an above-average stormy season.
Spring cleaning isn't just about getting your house looking in tip-top shape again. Spring cleaning your roof and gutters is a necessity to maintain the integrity of your roof long-term.
Especially if you live in a wooded area, leaves, sticks, and other debris blow into your gutters or washes down your roof and into the gutters.
All this debris will quickly clog the pipes. This is problematic in many ways if not addressed soon.
One, the rainwater will no longer flow where you want it to. Instead, it will overflow the pipes and end up where it can potentially do damage. Especially during humid and rainy weeks and months, it doesn't take long for water to do structural damage. Such seasonal damage can be seen most evidently on porches, where water drips and doesn't dry.
Two, damp tree debris will quickly begin to rot. Especially as spring turns into summer. East Texas in the summer can be hot and humid. The rotting leaves in your roof gutter and on your roof shingles can compromise the integrity of your eaves and even other parts of your roof. It will get worse as it spreads.
Replacing even parts of a roof can be pricey, so it pays to save yourself money and have your gutters cleaned. It's possible to clean your gutters yourself. However, unless you're sure of what you're doing and confident on a ladder, it's always safest to hire a trusted local roofing professional to spring clean your roof and gutters.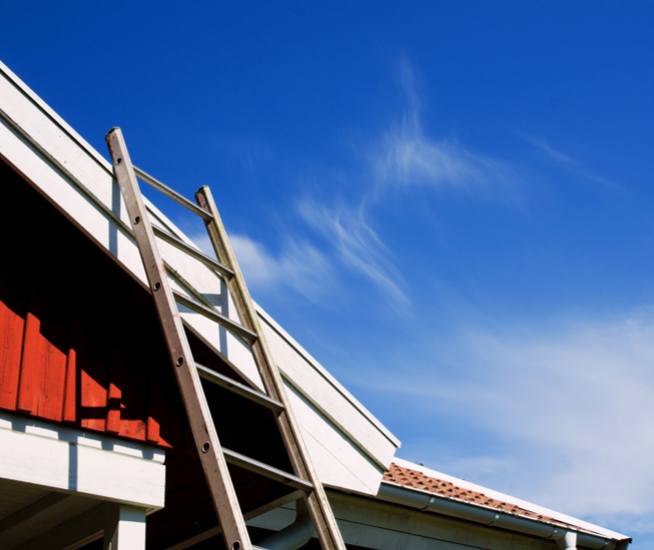 During the cleaning, it's also possible for the roofing technician to conduct a roof inspection. Catching problems with your roof in the early stages can save you a lot of money and trouble.
Think about it as preventative roof care.
Just as you go to the dentist or doctor to make sure your teeth and body are healthy, you should also have your roof regularly inspected to ensure there aren't issues that could worsen with time.
When you live in a warm and often humid and damp place like East Texas, your roof could accumulate mold, mildew, and other potentially destructive growth. Mold and mildew aren't good for you or your roof.
Luckily, a good wash regularly will take care of the mold and mildew growth.
Plant growth such as vines will need to be removed as well.
During the cleaning is the perfect time to look over your roof for any missing or loose shingles. The gaps created by missing or loose shingles can cause water—which causes leaks, mold, mildew, and rotting wood—to enter.
Fixing these problem areas sooner means fewer expensive issues down the line.
If you have trees near your house, make sure the branches aren't a threat to your roof. Not only could a wind storm cause a branch to damage your roof; in addition, areas of the roof that are shaded most of the time are more prone to problems with dampness and damage from rot, mold, and mildew. While intense sunlight can damage a roof, so can too much shade.
When spring cleaning your roof, don't just inspect the exterior.
If you have an attic or crawl space, make sure you check it as well. While you might not be able to spot a leak or water damage from the outside, you will be able to see both from the inside. Stained wood is a good indicator that you have a leak in your roof somewhere. Check especially around eaves and joints.
The sooner these problems are caught, the less expensive damage you'll have to deal with later.
Routine maintenance to your roof and gutters can help save you money and hassle down the road. Use spring as your annual marker to have your roof and gutters cleaned and inspected by trusted, professional roofer.