Repair, Patch, or Replace? Know Your Best Roofing Options
November 5, 2021 Admin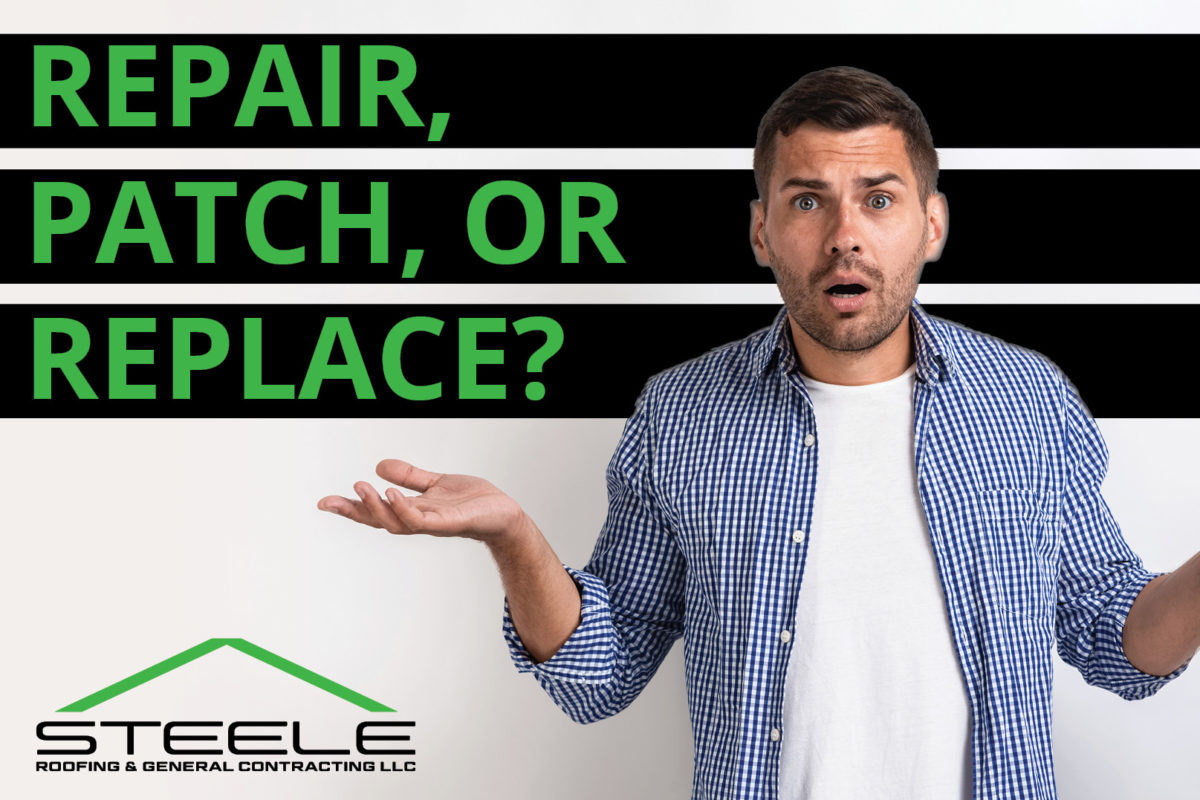 How often do you think about your roof? Roof cleaning? Roof shingles? Roof repair? Roof replacement?
We've said it before, and we'll say it again: there are few things more important in your life than the integrity of the roof over your head. It's what holds your home together and protects your valuables and family.
Unfortunately, we too often take our roofs for granted. We forget to clean the roof gutters, patch roof leaks, and generally let things go until it's necessary to take serious measures.
As a local, trusted, experienced East Texas roofing company, Steele Roofing knows that the decision to repair, patch, or replace your roof can be a big one.
There are many options when your roof has been damaged:
Repair the roof?
Change roofing materials to steel, shingles, clay, slate, etc.?
Replace the entire roof?
As a trusted, local roofing company committed to meeting our customer's roofing needs, we have a few thoughts on roofing options. If you have an older home, or if there's been seriously windy and rainy weather in your area, it's essential to get an inspection to determine:
whether your roof is damaged, and B. whether it needs replacing.
Steele Roofing offers cost-free inspections in addition to emergency roof tarping and repair if necessary.
Our inspections are thorough and assess for damage both inside and outside your home. For example, sometimes water leaks from damaged shingles don't show anywhere but inside. A thorough inspection will find whatever issues need addressing, big or small.
After your inspection, your roofing professionals will discuss your options with you and help you choose the exact right roofing materials for your home and situation, whether it's tile, metal, shingle, slate, etc. You'll receive a report of any damages found, along with photo proof. Our customers will never be asked to buy products they don't need or make unnecessary repairs.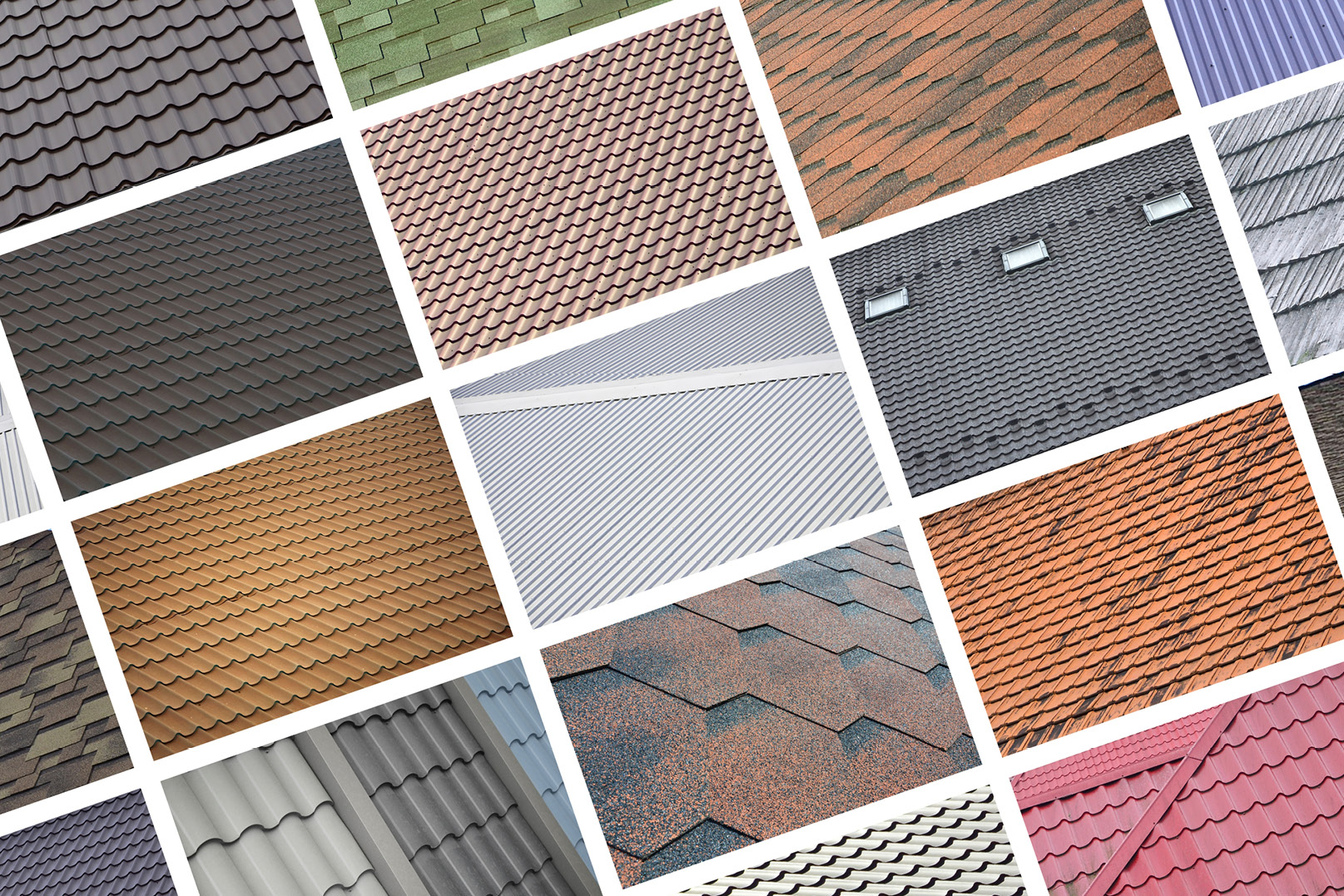 If the damage is minor, such as torn shingles, light wind damage, or small to medium fallen debris, a patch should usually be all you need.
If you're using shingles for cosmetic purposes, make sure you match up the shingles you use to repair with the roof's existing shingles. This is especially important if you want to sell the house down the road. Mismatched shingles can really stand out and make a home look less appealing.
Depending on the damage, you may need to weigh the cost-benefit ratio of repairing your roof short-term or going for a new roof and a long-term financial solution. If the cost of the repairs is relative to the cost of a new roof—and especially if your roof is older—it might make more financial sense to go the route of a new roof. Otherwise, you'll be making repairs that you'll most likely have to repeat and pay for again relatively soon. However, if your budget is tight, making repairs might be your only option for the time being. Your roofing experts can help advise you on what works within your budget.
One additional benefit to going the route of a new roof is that it will add to the value of your home, as well as to its curb appeal. A new roof makes a home stand out and adds a lot to the cosmetic attractiveness of a house. The combination of looks and long-term roof security can be big benefits to raising the value of your house in a sale.
An enormous benefit to putting on a new roof vs. doing more and more repairs—especially if you have an older home—is that when the new roof is installed, you know it was done properly and will last for many years to come. There's a lot of security and peace of mind in a secure roof that you can't put a price on.
Take time and discuss what roofing material type is best for you, your home, and your location with your local professional roofer. Certain variables such as high winds and heavy tree cover can impact your options. East Texas can be a rainy, windy place with many tall trees, so it's important to ensure your roofing materials will stand up to the environment.
Unfortunately, it often takes a serious leak or storm damage for people to think about their roofs. But it doesn't have to.
Call your local roofing professionals today for a free inspection to determine what roofing choices are best for you and your home.