How a Skylight Affects Your Roof
May 24, 2021 Admin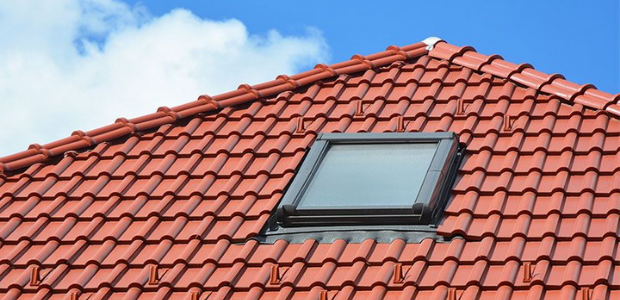 There can be plenty of reasons for one to get a skylight installed. For starters, some of the benefits of having a skylight on the roof are more natural lighting, better sun exposure, increased ventilation, monthly savings from lesser appliance usage, and of course, stargazing. 
Whatever reason one may choose, there are few things one needs to consider while getting the installation done on the roof. One of the first and critical things to remember is that installing a skylight on the roof certainly does not fall in the Do It Yourself project category. Even though you may successfully execute a good number of projects at your home, any lapse in quality can damage the roof later on. It is, therefore, best that for the installation of a skylight, one should certainly hire a professional roofing contractor either known to you or referred by someone you know & trust.
Here are different factors on how a skylight affects your roof
And how a professional residential and commercial roofing contractor Tyler, TX can help make the installation error-free.
Positioning of Skylight
Positioning the skylight on the roof of your building will depend on where the structure gets the most sun. One would need to look out for the blockages like trees and branches. Which may block sun rays and may potentially cause damage to your skylight. For example, a branch falling off on your skylight. One would also need to consider the structural impact a skylight will have on the roof of one's residential or commercial building. A professional roofer's expertise will help you give your building an aesthetic appearance and allow maximum flow of natural heat and light in your house. 
Size, Type & Layout of Skylights
Another point to consider while installing a skylight would be the size of the skylight. A skylight allows an incredible amount of natural sunlight into residential or commercial structures where they are installed. It is also a known fact that can cause 40% more heat gain in the morning and loss at night compared with traditional windows. 
Therefore one must consider that the selected design, layout size & shape are worth your time and effort. A skylight is available in varying pitch (slant or flat), different shapes (rectangular, diamond, oval, box-shaped). With distinct operation modes (manually operable or electronically). Roof contractors will guide you on all these factors, and you should discuss these with them before finalizing the skylight installation process. 
Recommendation: STEP BY STEP GUIDE ON PREPARING YOUR HOME FOR A ROOF REPLACEMENT
Material Choice
One will also need to consider the materials used for the installation of skylights on your roofs. In simple words, skylights are just like usual windows that are installed in the building, except these are installed on the roof. Since a skylight would be more exposed to direct sunlight, material choice plays an important role. There is a wide choice of material variants a roofing contractor can propose, such as:
Fiber or glass, 

Glazing on the surface: Plastic or glass glaze, 

Protective film to prevent scratches and discoloration, 
It would be best if you discussed all these decisions with your roofing contractor while keeping in mind the weather changes throughout the year.
Different material choices affect the project costs. Although plastic-glazed material is more pocket-friendly and strong against breakage, they are more prone to getting scratched and discolored. On the other hand, glass-glazed skylights are usually expensive. But unlike plastic glazed, they do not discolor and are more durable. Yet, glass is prone to breaking. Hence it is imperative to ensure that it has a safe glazing to prevent glass breakage. One will also need to consider that if the skylight materials are of low quality or poorly fixed. They will not be able to resist weather conditions such as windstorms or hailfall.
Other Safety Points
Apart from the above points, the installation of skylights requires a lot of safety measures too. If not installed properly, skylights can become a host to different issues for your roof. If the design and installation of the skylight are not done correctly, it can lead to problems that will be difficult to deal with and will hurt your pockets hard. An area of concern is improper installation may cause leaks.  
With improper installation, leakages will occur, leading to the growth of microorganisms and mold formation. Any roof leak happening due to a faulty skylight structure will result in mold, which is also a potential health risk to you & your family for risks of allergies like asthma, flu, etc. Installation essentially means you will be adding more edges to your roof, thereby increasing potential damage probability. To prevent this, ensure that the skylight is installed above the roof surface and sealed adequately at all edges. A layer of waterproofing would ideally be advised to avoid leakages. Additionally, it is essential to get a renowned professional roofing contractor to prevent faulty skylight mounting.
Wrapping Up
Hence, to make sure these issues don't erupt is simple, get the skylight installation done by a renowned and good professional roof contractor. An experienced and licensed contractor of good repute like Steele Roofing will have the expertise, experience, and knowledge to provide complete information on skylight installation. They will give the right advice on structure, follow the correct process of skylight mounting. Also, provide quality products and guide the roof owner to maintain skylights.