Risks of Choosing a non-local Roofer
March 22, 2021 Admin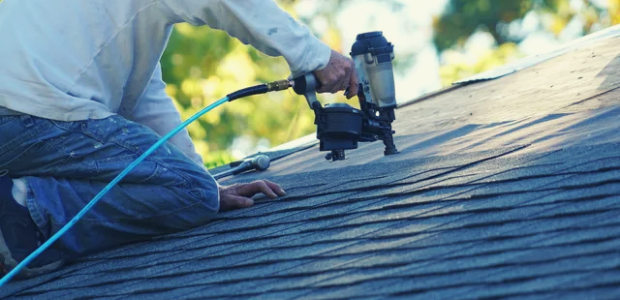 The roof is the crown of a house. Not only does it protect those inside the building, from the extreme weather conditions but also improves the visual aesthetics of the place. The sole disadvantage is that due to exposure to harsh solar radiation, the roof of the house requires regular inspections and any repairs need to be done immediately. Unless done by certified roofing contractors, the repairs can slowly grow into an expensive roof replacement project.
Since roof repairs are also not a cheap project to consider, most people prefer someone who can get the work done within the shortest time period without compromising on the quality. They need someone who can be held accountable on the quality, post-delivery, and someone who built their name in the community/locality. This is why most people prefer local roofers over someone who has their business information stuck on the side of the van they drive across the country. Hiring a local roofing company benefits the homeowner, community, and the company.
There are multiple other risks behind choosing a non-local roofer and we shall list out a few here: 
No Credible license and references
Local construction laws have made it mandatory for roofing contractors to be only awarded their license if they have taken appropriate insurance for their team. When you hire a non-local roofer, they may find it difficult to show their certifications when demanded. Since you don't know the roofer's work quality, most people ask for local references to check out the work quality of the contractor. Since their last project might be for someone who is living in a different state, it might become difficult for them to provide credit references that are applicable to your local area. 
Superficial Reputation
Any business, specially the roofers, runs mostly on referrals and repeat customers who entrust the contractor with their roofs. In conjunction with the previous point, since references are from different states, it might be difficult for customers to be convinced. Local roofers, on the other hand, are extremely proud about maintaining the reputation as the community in general, is aware about them and can easily vouch for the work. 
Ignorance towards local building codes
One of the most prime roadblock in hiring a non-local roofer is the complete ignorance of the local building codes. These codes are issued by the state and local municipalities that vary from city to city, county, or state. Since a local roofer has been in the community for long, they have a better understanding of the local building codes and would rarely run into any non-compliance.
Recommended: How to Inspect Your Roof After Severe Texas Weather
Difficulty in contacting
A non-local roofer would obviously not have a registered office address or even a phone number in the community. If you wish to get connected with the roofer, when an issue arises, it becomes difficult in contacting them. Moreover, this would be increased response time as well as project timelines. In an unfortunate scenario, where you are hit by a heavy storm, it would be easier and quicker for the local roofer to respond.
Disconnect from the Community
Big communities have humble beginnings as they were built around local business and have the support of the community members. Hence, a local roofer is more participating in local events and gets more visibility from the word of mouth promotions. 
Lack of Personalization scopes
In small communities where everyone knows one another, local roofing contractors are more capable of providing a personalized approach while serving their customers. Homeowners and business owners are greatly benefitted from the in-depth knowledge and expertise in all aspects of roofing by a local roofer.
Diminished Support for Local Businesses
By supporting a local business, you end up supporting your local economy. This strengthens the bond between the community members overall. When hiring a non-local roofer, you are not contributing towards community progress. 
Key Takeaways
The following are the core benefits of hiring a local Roofer
In depth knowledge about the different building codes. 
Lesser chances of running into non-compliance issues
Easy to track in case a conflict arises 
Assurance of a great roofing work
Easier permits approval time.
Strengthen your local economy
Credible licenses, insured workers, and trustworthy documents
Active participation in local community events
Wrapping Up
When considering contractors for a roofing project, don't settle for the lowest estimation every time. Word spreads fast and any kind of corner-cutting can easily blacklist the local roofer. Whereas hiring a non-local roofer means they will vanish at the first signs of poor workmanship. 
Steele Roofing had made its presence marked in the roofing industry, especially in the Texas region. For all kinds of roofing work and inspections, we have a team of expert roofers in Tyler TX ready to help you solve your roofing problems.